The boxed version
Self-hosting means absolute security.
All information is always on your servers.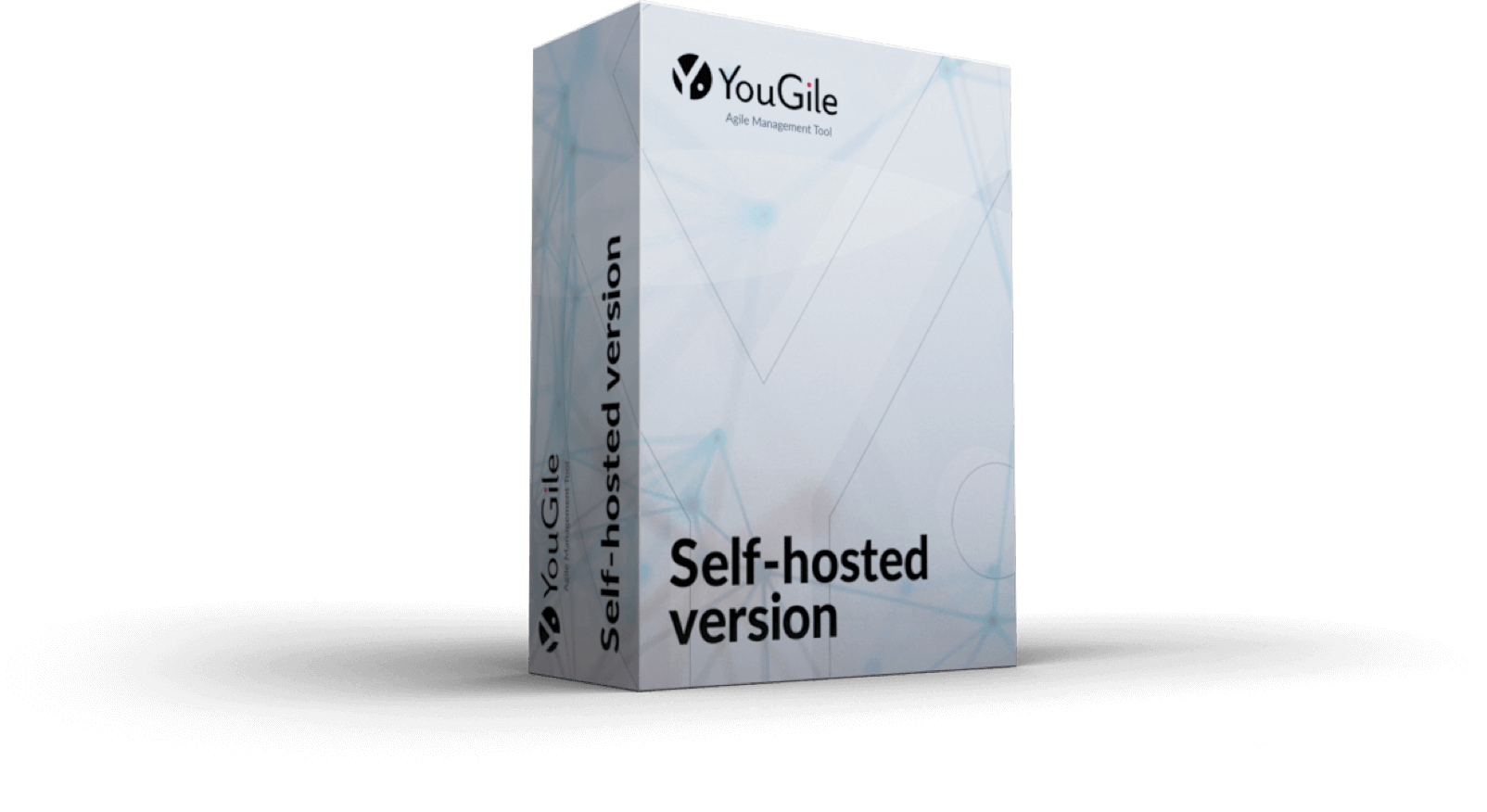 Contact us
We'll answer questions about the boxed version of YouGile.
How is security and reliability ensured in YouGile?
YouGile provides a boxed solution and confidentiality and reliability. YouGile is installed to the server of your company and completely independent of the cloud versions. You have complete control over all data including correspondence, as well as on security policy and backup system. Also you become independent of failures occurring through no fault of yours.
Another security aspect— boxed version can work in a local network without access to the Internet.
How is the data encrypted?
Unlike the cloud version, in which we are responsible for security compliant, boxed version you can control the level of encryption yourself. The fastest and most reliable option— setting https. This is easy for the network system administrator, In addition, we wrote about this in the installation instructions.
How often do system updates occur? How to keep track of relevance?
We often release updates in the cloud version, about once every two weeks. Within a week these updates are tested on clients in the cloud, then we update boxed versions. So you are a week after updates of the cloud version get tested on a large number of users version of the system. Update actions we minimized update takes 10 minutes and requires only two actions:
1. Download update
2. Install it with a single command on the server.
​​The relevance of the system can be monitored in two ways.:
1. Independently check for updates on the site.
2. Directly in the box, you can configure either new version notification or auto update.
What are the system requirements for the server?
The boxed version now exists for servers under Windows management(64bit) and Linux(64bit). Basic server requirements:
64-bit operating system(Windows or Linux)
Minimum 100MB of free disk space.
Minimum 500MB of RAM and more.
User files and database are stored on disk. and the operational data of the database are loaded into the operational memory. Therefore, with an increase in the amount of data in the system, the required disk capacity is also growing. In the box version there is no limit on the size of downloadable files therefore you are limited only by the hard disk capacity on server.
Is there a deployment instruction?
Of course! We provide detailed installation instructions. Here are links to Windows instructions and to Linux . The whole installation comes down to simple actions, which take 5-10 minutes. In case of problems, priority support available. Can contact with our technical department, a specialist will help with the setting.
Is integration with Active Directory possible?
Yes, you can integrate with Active Directory.
From the beginning of sales of the boxed version, we often received company requests for list management employees and integration with Active Directory, therefore this possibility has become a priority and there is from early versions of YouGile. There is a ready-made solution for simple management list of employees.
Where will my database be stored? Do I need to connect MySQL or Oracle?
All data including the database will be stored only on your server. No third-party databases to connect not necessary, YouGile stores the data in its format.
Can we work in a box offline?
In a word— yes.
There is one limitation.— the mobile version of the system will be Only work on your local network.
How much does it cost? Is there a perpetual license?
The boxed version contains the maximum set of functions and corresponds to the "Self hosted" tariff. When buying the annual license cost is 499 rubles per user per month.
The option to purchase a perpetual license is discussed. individually with our sales department. Describe your the terms are in this simple application form and we are promptly will contact you.
Download and check
Available for Windows Server(32/64bit), Linux (32/64bit)